Malory Roth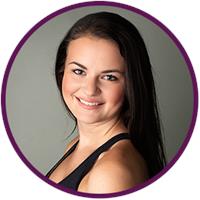 Malory Roth graduated from Stark State College in December of 2017 after studying massage therapy. She loves being able to help those in pain and in need of some stress relief. In her free time, Malory loves staying active, cooking, and spending time with family.
My favorite yoga pose is: Warrior pose because it gives me a great stretch in my legs and also allows me to work on my balance.


I love my: Hands because they have learned to adapt to so many different body types and also have the ability to relieve people's stress, aches, and pains.


You must try this healthy snack: Energy Balls, they are made out of oats, cranberries, honey, cinnamon, and almond butter; all rolled up into a ball of deliciousness!


I'm most grateful for the people who believe in me and my goals and continue to support me through it all!


My one wish for the world is for everyone to be more understanding and patient. You never know what someone else is going through.
Malory Roth is currently not instructing any classes.