Kaysey Newbold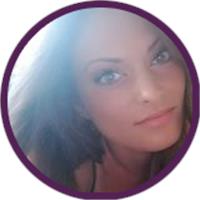 Kaysey, mother of three, fell in love with barre after watching it tone and transform her own body. She has always had a desire to stay in shape and has explored many different avenues in fitness, cardio being her go to. She has been in the beauty industry as an advanced esthetician since 2009 and has some nutritional education as well. Release Yoga gives her an opportunity to use her experience to support others to a fit and healthy lifestyle.
My teaching style is described as: intense and fun.
My favorite barre exercise is: a Plie' in 2nd position.
Yoga has helped me overcome: patience.
I love my butt because no matter how far it falls, I can always lift it back up!
My favorite goddess is: Aphrodite
You must try: coconut water and bananas to help with cramps from your barre workout.
My favorite Sanskrit word is Advaita (one reality), because sometimes in life it is what it is.
My advice for beginning barre is: to take an intro class or modify every move.
I am most grateful for: the needs met in my life and the simple moments of happiness.
My heroes are: my children.
My one wish for the world is: that we all can see from one another's perspective.
Kaysey Newbold instructs the following:
Take your barre to the next level. This class will still cover the basics of proper alignment, positions, props and terminology but will step up the challenge a little bit with added options and modifications to suit any level of student. Please bring along your yoga mat (or plan to rent one of ours).
Temperature: 72-73°