Jenna Jaeger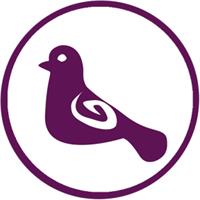 Jenna has always had a "plan" for how her life should be. She trusts in God's guidance whole heartedly. Being an LMT has truly taken her out of her comfort zone and she lives every second of it knowing she can heal with her hands, makes her feel like she can accomplish anything.Watching her son learn how to heal and love through her, is the greatest gift ever.
My favorite yoga pose is: Childs pose.
Yoga has helped me erase my mind and meditate!
My favorite deity or god/goddess is ... because: Aphrodite because she is the Goddess of love.
You must try this healthy snack: Hummus with veggies!
My advice for beginning yogis is: Breathe and don't push yourself!
I'm most grateful for: My mom.
If I could practice yoga with anyone it would be with my mom because she would benefit greatly from the meditation.
My heroes are: My mom and God.
My one wish for the world is: Peace and love.
Jenna Jaeger is currently not instructing any classes.