Farah Soliman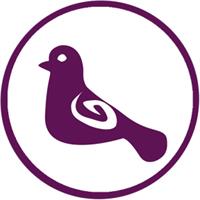 Farah is currently a senior in High School at Barberton and has just started practicing yoga as she ended my internship at Summa Hospital over the summer. Farah is in the DECA marketing program at her school along with national honor society. Yoga at release has brought so many positive vibes into her life and very bright people!
My favorite yoga pose: Childs pose.
Yoga has helped me overcome: Yoga has taught me not to give up after a quick frustration with a something that may be challenging at first, I have learned with time I will get better at every little thing.
You must try this healthy snack: Hummus dip with cherry tomatoes.
My advice for beginning yogis is: Do not give up because you cannot do one pose!! With time you will figure it out and improve!
I'm most grateful for: My friends and family who are always supporting me no matter what it is that I am doing!
If I could practice yoga with anyone it would be .. because: My friends because I know we will have a great time while benefiting from our practice.
I'm excited to take my yoga to the next level because it is very fun to challenge myself a little more during every class!
My heroes are: My parents because they have supported and guided me through everything I have done.
My one wish for the world is: World peace!!
Farah Soliman is currently not instructing any classes.