Nikki Cvammen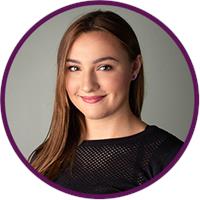 Nikki is a Senior at Green High School and will be attending Kent State Stark in the fall of 2017 to study Pediatric Vet Medicine and Zoology. She loves to sing and do theatre, she also coach U8 soccer and enjoy drawing. Number one thing on her bucket list is to visit and camp under the Northern Lights.
My favorite yoga pose is: Tripod.
Yoga has helped me overcome: Stress and self-consciousness
I love my my heart because: I love my heart because it is my center and helps me make new relationships.
My favorite goddess is Athena because: she is the symbol for wisdom and strength, which I find very important in my life.
You must try this healthy snack: celery juice, you put celery stalks in a blender and drink the juice. It's a fun twist to eating a healthy snack and it's very refreshing.
My favorite Sanskrit word or phrase is Bhakti because: Bhakti- its root word is "bhai" which means to love and worship God. I love this word because it reminds me that I can worship the Lord along with doing my practice.
My advice for beginning yogis is: Breathe, it's the most important part of everything we do.
I'm most grateful for: My family and opportunities I have been blessed with.
The most exotic place I've practiced yoga is: On a bank in the middle of a rushing river
If I could practice yoga with anyone it would be my friends because: it adds a very fun and comforting element to my practice.
I'm ecstatic to take my yoga to the next level because: I cannot wait to succeed at positions that I cannot get currently and I just love doing yoga, it's a part of my life now.
My heroes are: God and my mom.
My one wish for the world is: Appreciate the little things and the natural bliss of the Earth.
Nikki Cvammen instructs the following: