Rachel Hartong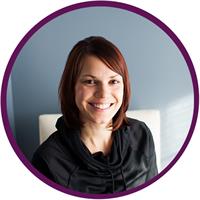 My teaching style is: Growing and evolving as I continue to learn more about myself through teaching others and through my own yoga practice.
My favorite yoga pose is: Supta Bhada Konasana—it's gentle enough to ease into practice, but intense enough to start to bring awareness to the body and breath.
Yoga has helped me overcome: Stress and anxiety and has helped to gain self confidence.
I love my smile because it's uniquely mine and it makes other people happy to see a smiling face. Research has shown that people who smile more lead happier and healthier lives than those who smile less.
You must try this healthy snack: Hummus and veggie wraps.
My favorite Sanskrit word or phrase is Namaste there is a Divine spark and light in each of us. The gesture is the acknowledgement of the soul in one by the soul in another.
My advice for beginning yogis is: You are unique and so is your yoga practice! Be kind to yourself on your mats.
I'm most grateful for: The support of my husband and 4 children and the rest of my family and friends.
The most exotic place I've practiced yoga is: Hilton Head Island, South Carolina.
My heroes are: My grandma. She has been there to support me and encourage me since I can remember. She has been a huge help to our family and loves my children dearly.
My one wish for the world is: That we are all able to work together for the greater good of everyone.
Rachel Hartong instructs the following: