Jaclyn Kurdila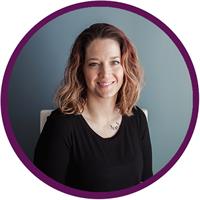 Jackie finds great pleasure and reward in practicing mindfulness and yoga. She wants to share with her clients the gift of massage and healing touch. Her passion is finding, and helping others, find balance.
Favorite yoga pose: Sirsasana-Headstand.
Yoga helped me overcome: Depression in different stages of my life.
You must try this healthy snack: roasted seaweed in sesame seed oil.
Favorite Sanskrit word: Om- because it is the essence of the universe.
My advice for beginning yogis: Honor where you are NOW.
I'm most grateful for: Every day I get to be here.
The most exotic place I've practiced yoga: Puerto Plata, Dominican Republic for an Aerial Circus Retreat.
If I could practice yoga with anyone it would be: Jiddu Krishnamurti when he was alive and well because I love his books and I think it would be fun to see him in action.
I'm Excited to take my yoga practice to the next level because: I enjoy the journey of learning about myself.
My heroes are: a few close friends and family who showed me love when I needed it most.
My one wish for the world: To take care of each other and our earth we share.
Jaclyn Kurdila is currently not instructing any classes.