Piper Sereno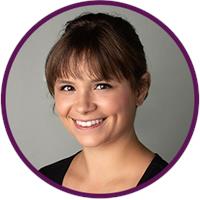 Piper started her yoga journey only a few months ago when she first walked into Release. Already, she has fallen in love with it and wants to one day become a yoga instructor. Piper is a student at Jackson High School and is involved in the making of Release's community garden.
My favorite yoga pose is: Cobra.
My favorite music to practice to is: Anything calm and low key.
I love my: Hair. It's fun and it's different. It makes me, me.
You must try this healthy snack: Buffalo Cauliflower "Wings." A great healthy alternative to chicken wings!
My advice for beginning yogis is: Well, I'm still a beginner myself, but I would say don't get frustrated if you can't perfect a pose right away. It takes practice!
I'm most grateful for: My amazing family.
If I could practice yoga with anyone, it would be: Florence Welch because she might sing the whole time and it would be so peaceful to practice to her voice. I have no idea if she does yoga ... if not, we'd be beginners together!
My heroes are: My big brother and my grandparents, as well as my parents of course. They have always been there to make me smile and help me grow.
My one wish for the world is: Health.
Piper Sereno is currently not instructing any classes.