Tonya Harriman-Fowler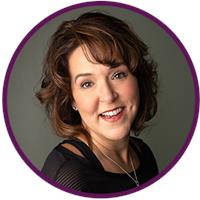 Tonya Harriman-Fowler has been a Licensed Massage Therapist (LMT) and a esthetician for the past 16 years. She feels that taking care of the body as a whole is the best approach. Yoga feeds her body and mind and she opes to make it a bigger part of her life.
I Got Into Massage Because: I enjoyed receiving massages myself and was very aware of the therapeutic benefits. Massage is a great stress reducer as well as an all over better health influence. I wanted to share this experience with others while educating clients as to the benefits of massage. Touch is key. Every person should incorporate massage into their lives. It is a necessity, not a luxury.
Yoga and Massage Has: Helped me live in the now, reduce stress and discomfort, increase flexibility and be more aware how important my health is.
My Favorite Music is: THE 80'S!!!
I Love My: Hands because of the relief, pleasure, and comfort they can provide to others. I also love my 3 4-legged children; Boozoo, Bear, and Binky.
My Advice for a Beginning Yogi or Massage Client is:Just do it! Quit talking about trying it and just walk in or call to schedule. I drove past the Release studio for almost a year telling myself I would stop in one of these days…so glad I did! Wished I hadn't waited so long. Release is a great place to be a part of and great people work here!
I Am Most Grateful For: My SUPER supportive husband David.
My Healthy Snack: KIND bars for something sweet. I have one in my purse and tote bag at all times.
My Heros Are: My clients!
My Wish For the World: More respect and education for animal advocacy.
Tonya Harriman-Fowler instructs the following:
All the best of Power at a slightly cooler temperature than our normal Hot Power Flow classes. Experience is suggested. Expect to leave revitalized!

Temperature: Warm 78°-82°




Want to know more about using essential oils to manage your own health and wellness? Join Tonya and other members of the Release team for essential oil education, DIYs, make and take oils for you, your loved ones and your home. Come join us for casual fun on our beautiful Release patio!




Company/organization on-site yoga. Want to book your own on site yoga classes? Please email us at
hello@releaseyoga.com




Similar to our Cool Beginners class, this class is designed for new yogis. Our Warm Beginners class offers all the same benefits of our Cool class with the addition of some sweet gentle heat to help you ease into your postures.
Temperature: 78°-82°




Vinyasa, commonly referred to as a "flow" style, is a flowing, dynamic yoga practice that connects movement with breath. This moderately paced practice seamlessly blends one pose into another to create heat in the body, build strength, improve balance, and increase flexibility. While these classes are appropriate for all levels of practitioners, some experience is suggested.
Temperature: Warm Flow: 82°-86°




Yoga with a beautiful view at one of Green's most fantastic restaurants? Yes, please! Join Release teachers at the Twisted Olive this summer to enjoy the fresh air and a little vitamin D while you practice.

These classes are appropriate for all experience levels of yogis, so bring a friend and stay afterwards to enjoy lunch or a glass of wine. The Twisted Olive warmly welcomes yoga attire (and a bit of sweat!) in their pub after class and includes a 15% off lunch coupon!

Yoga is under on the covered Pub Patio ... covered spots are first come first served (overflow will enjoy the grassy area). Event occurs rain or shine so please dress accordingly. Memberships and class passes apply (i.e. regular class rates and packages).

The Twisted Olive is Located at :
5430 Massillon Rd, North Canton, OH 44720

Have a sweet, sweaty, soulful summer!




The best of both worlds!

The Yin portion of this class is a gentle, quiet, and meditative practice that teaches us to relax and accept ourselves just as we are. Yin poses allow muscles to relax and deep connective tissues surrounding the hips, thighs, and lower back to be gently stretched. Through mindful stretching, Yin Yoga maintains the health of the connective tissue and encourages free flow of qi (energy) in the body. Poses are held for longer periods of time (generally 3-5 minutes) and awareness is brought to sensations in the body.


The Yang portion of this class allows us to integrate this openness and awareness into a sense of steadiness and alignment with a short, gentle vinyasa flow in our practice.

This class is suitable for all levels. Temperature: 72




Our monthly class tailored to those in substance abuse recovery (and for the people that love them).

Friends, family are welcomed and the cost is *FREE!*. Donations encouraged with proceeds going to the Interval Brotherhood Home (IBH).

Want more info on our work with recovery yoga? http://releaseyoga.liveeditaurora.com/release-grows-roots
This is always a lively, soul stirring class. See you there!