Sarah Maloney (E-RYT 200)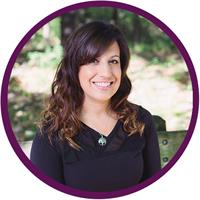 Sarah Maloney has been practicing yoga for 13 years and teaching for four years. She began teaching yoga at her CrossFit gym, while earning her RYT 200 certification at The Yoga Place. Sarah enjoys teaching all levels of yoga, but is drawn to leading those just entering their yoga journey, through beginner's classes.
My teaching style is: Traditional, relaxed, encouraging and therapeutic. I want my students to really experience and feel the poses to better understand their own bodies. I love when my students find relief through their practice and leave my class feeling rejuvenated, with a calmer state of mind.
My favorite yoga pose is: Crow because it is fun, challenging and beautiful all at the same time.
Yoga has helped me overcome: My need to always be in control. I am more able to let go and see the fun in life!
My favorite music to practice to is: It really all depends on my mood, and the type of practice. I love practicing to indie, rock, some oldies, classical, and traditional chant/meditative sounds.
I love my: Butt! Yes, I said it, my big bubble butt. I used to be embarrassed and ashamed of it, but have learned to love my curves!
My favorite Deity or Goddess is: Hanuman because he is the provider of hope and courage, as well as a symbol of physical strength and perseverance to leap past your obstacles and achieve outstanding success.
You must try this healthy snack: There are too many to name! I love baking! I have a killer recipe for paleo sweet potato brownies, vegan gluten free brownies, and chickpea blondies. Healthy alternatives are a must for someone with a sweet tooth like me.
My favorite sanskirt word is: Ananda which means "bliss."
My advice for beginning yogis is: Don't give up! Yoga isn't about how physically flexible you are! It's about learning to be comfortable with being uncomfortable. The possibilities for your practice to grow and evolve are endless.
I'm most grateful for: So many things, but most importantly, my family. I've been so blessed to grow up in such a loving home with support from both my immediate and extended family.
The most exotic place that I've practiced yoga is: On top of a 14,000 foot mountain after hiking for hours to reach the top.
If I could practice yoga with anyone, it would be: Adam Levine! He's my ultimate celebrity/yogi crush!
My heroes are: My parents. They have shown me it's possible to work through any of life's difficulties, and come out stronger than you were before.
My one wish for the world is: Positivity! If we could all just focus on the things we do have, instead of what we are lacking, we could be just a little bit happier.
Sarah Maloney (E-RYT 200) instructs the following:
The ideal way to start your flying yoga journey and build your confidence level! Gentle, introductory movement will help you find a new form of yoga (no experience necessary!) While this class is a beginner's class, please consider your personal limitations and health issues. For example, students who are pregnant, have high/low blood pressure, vertigo, epilepsy, glaucoma should not attempt an aerial class for their own safety. Other health conditions may apply so please contact the studio with questions. Students must be age 14 or older. Late arrivals will not be permitted into class for the safety of everyone.
Temperature: 72°-74°




Our Beginners class is the perfect way to start your yoga journey and to build up your asana practice! This gentle introductory yoga class will help you gain a fundamental awareness of your breath and body alignment while moving a slower speed. This class is suitable for all ages, fitness levels and body types. No experience is necessary!


Temperature: 72°-76°