Tamera Anich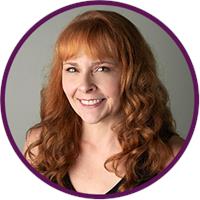 Tamera Anich, RYT 200, has been loving yoga for over 13 years and most values how it can offer something to everyone and allow everyone to take it at their own pace. She became a teacher so that she can share that revelation with others, having a great time helping her students discover their path.



My teaching style is: Evolving through my experience on the mat and what my students have to teach me.


My favorite yoga pose is: Triangle (trikonasana) because there is always something new to discover, adjust, experience and learn in the pose. It reminds me that there is no need for perfection to feel good!


Yoga has helped me overcome: My sense that everything has to be just right and organized all the time. Sometimes things on the mat get very messy … and that's the day you're growing.


I love my: Skin. It covers all of my body in such a nice way. And it's smooth and creamy!


My favorite goddess is: Durga because she embodies change and gettin 'er done!


You must try this healthy snack: Frozen grapes ... so sweet and decadent, like nature's candy!
My favorite sanskrit word is: Dharma. I find comfort in having a duty, a purpose that I serve during my existence. My advice for beginning yogis is: Be kind to yourself ... yoga is a never ending process, not a goal or finish line.
I'm most grateful for: My family and my health - they're both such gifts!


The most exotic place that I've practiced yoga is: My back yard, especially when the mosquitoes are in full swing! ;)
If I could practice yoga with anyone, it would be: My daughters because it's a great bonding opportunity, and something I can give them that costs nothing but means everything.
I want to take my yoga to the next level by: I'm taking my good old time to take my yoga to the next level. Why rush that which you enjoy experiencing?
My heroes are: Audrey Hepburn, my daughters, my husband and my parents. They have all had a hand in giving me something to aspire to in myself.
My one wish for the world is: For everyone to experience as much gratitude as possible - it makes a huge difference!
Tamera Anich instructs the following:
Vinyasa, commonly referred to as a "flow" style, is a flowing, dynamic yoga practice that connects movement with breath. This moderately paced practice seamlessly blends one pose into another to create heat in the body, build strength, improve balance, and increase flexibility. While these classes are appropriate for all levels of practitioners, some experience is suggested.
Temperature: Warm Flow: 82°-86°